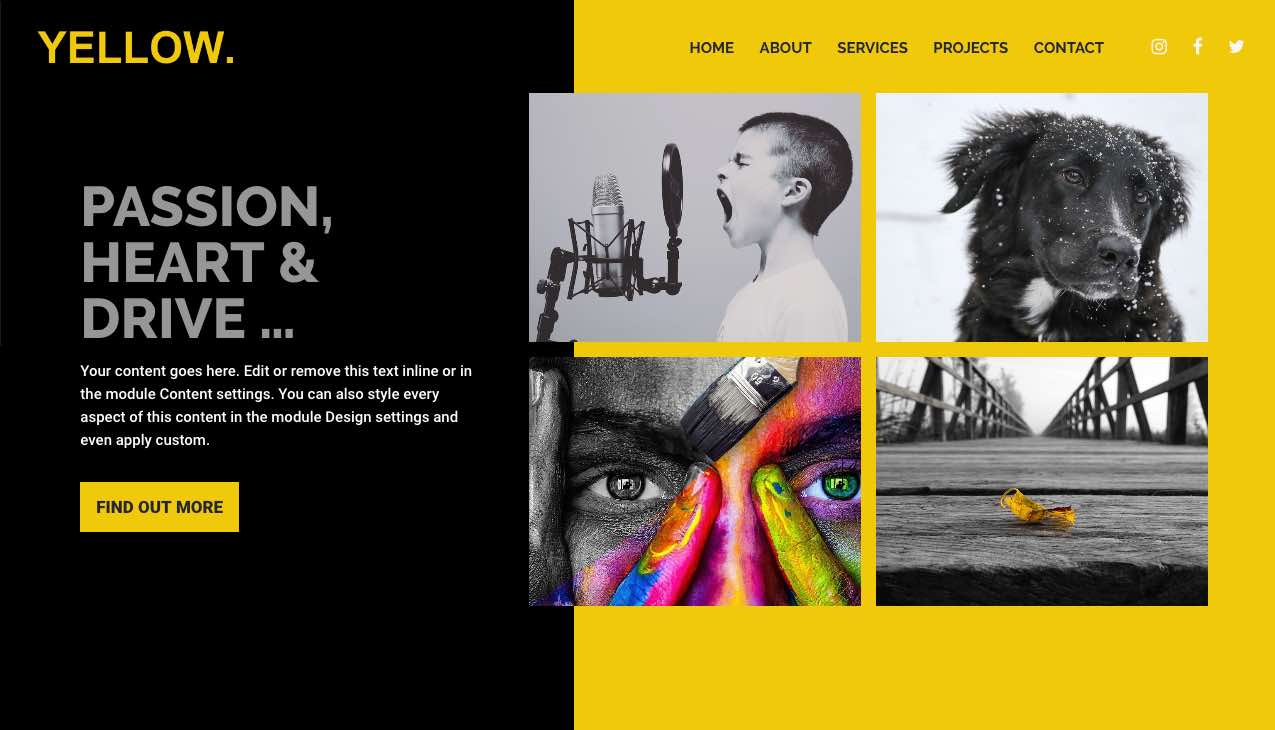 YELLOW. is free to DOWNLOAD, and use as many times as you like. The only thing that is not cool is to re-sell this theme as your own.
This Child Theme requires the DIVI THEME from Elegant Themes, you can purchase the Divi Theme Here…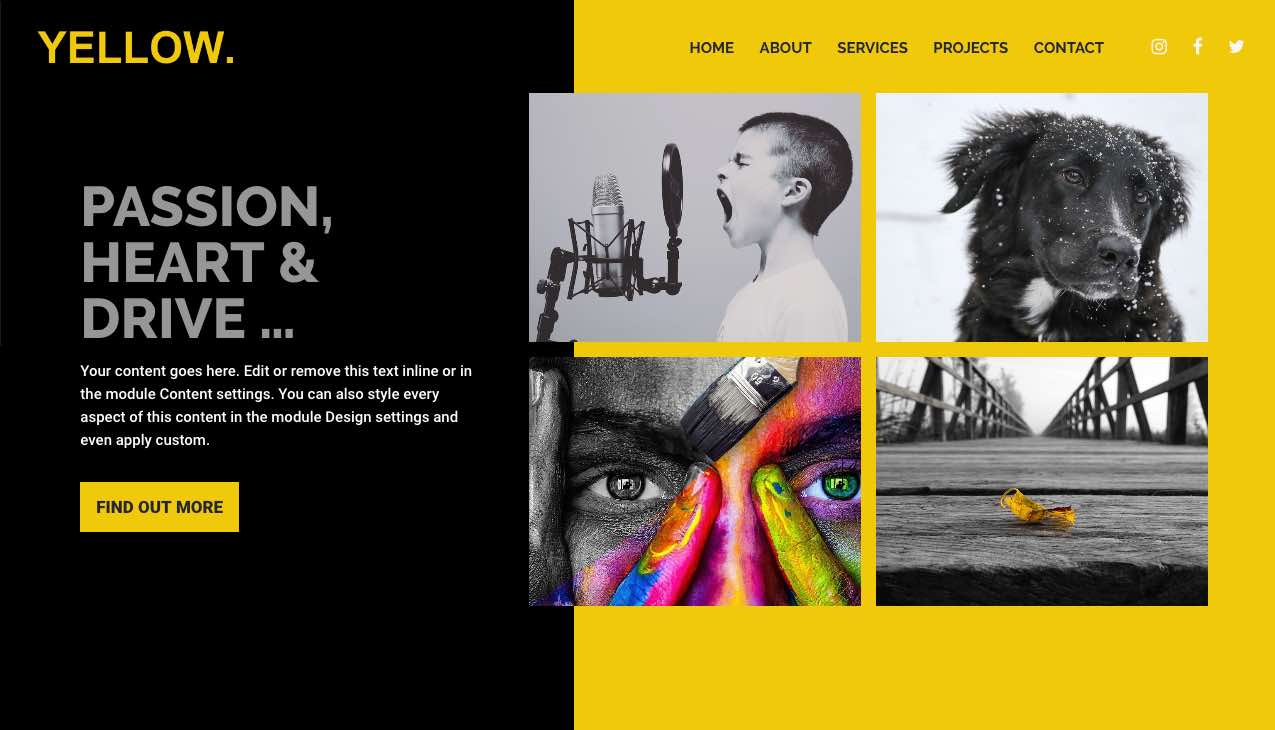 YELLOW
Finally YELLOW. is here to download for FREE.
Take it for a spin and enjoy using it in your next Divi Project.
(Requires your own copy of the Divi Theme by Elegantthemes.com
If you only require the JSON file full-page layout of YELLOW – No Problem!
Just DOWNLOAD it below. We have also included the CSS Stylesheet with this download so that you can copy it into your own Stylesheet or into the Built-In Divi Stylesheet.
ENJOY!

Disclaimer: This website is not affiliiated with nor endorsed by Elegant Themes. External links on this website may be affiliate links that could result in us receiving compensation (payment) when you purchase a product or service from that link. This helps us pay the bills and keep providing you with free products.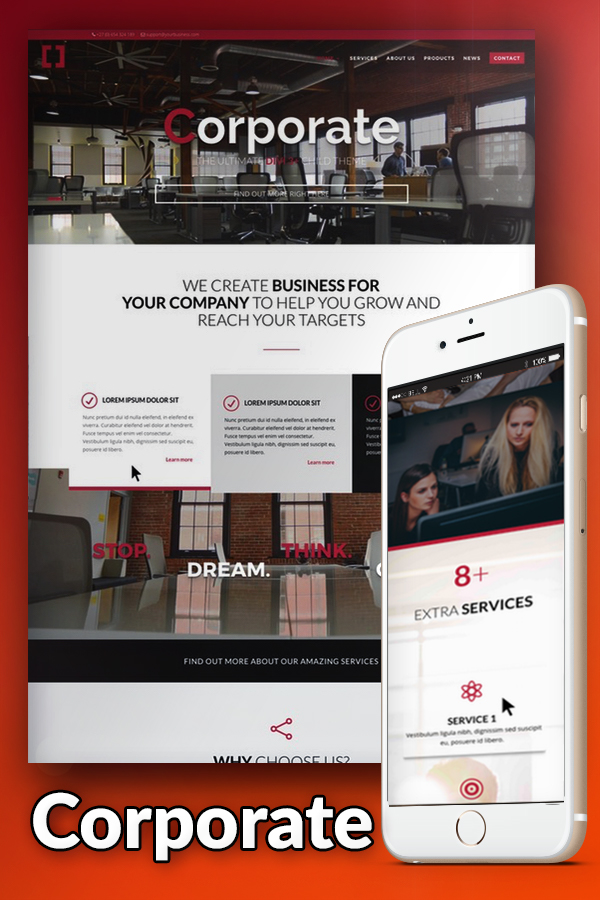 The Ultimate Premium
Business Theme